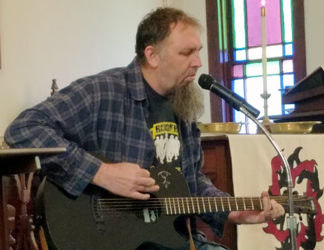 Rev. Matt sings during his March 8 sermon.
Honest-to-God Love
First Congregational United Church of Christ recently welcomed the Rev. Dr. Matthew Owen Williams (Matt) back to help us all, veterans or not, deal with challenges and receive Honest-to-God love.

Matt was medically retired from the Army in 2013. Matt has chronic pain and lives with the effects of PTSD and Moral Injury. As a singer-songwriter, Matt is working through his own pain while encouraging and inspiring others to actually 'BE' all that they want to be.
"In a world of Virtual Reality, Virtual Friends and Virtual Connection, I had a simple idea. I would travel around America singing songs and talking to the folks I went to Afghanistan and Iraq with. So many people liked it that I just kept singing, talking and playing that guitar. I want to provide face-to-face encouragement. I want to be real in a world of fake and edited. As a veteran so much about life is surreal. The songs I sing and write are about me and my experience: happy, sad, angry – all of It. I realized that I cannot travel all of the time, so Vet Church was born. Partnering with many people around America we are doing all that we are able to -- empowering others to do something positive about PTSD and Moral Injury." – Matt Williams
In the Army, Matt was stationed with David Peters at Walter Reed Army Medical Center. David began the Episcopal Veterans Fellowship and encouraged Matt to pursue the idea of Vet Church. Dr. Williams is an ordained minister in the United Church of Christ. Vet Church was born out of the necessity for something real. Vet Church has gone on to help other Churches establish Veterans Fellowships.
He is also interested in interviewing veterans of all conflicts for his podcast. If you are interested, email him at
retiredarmychaplain@gmail.com">retiredarmychaplain@gmail.com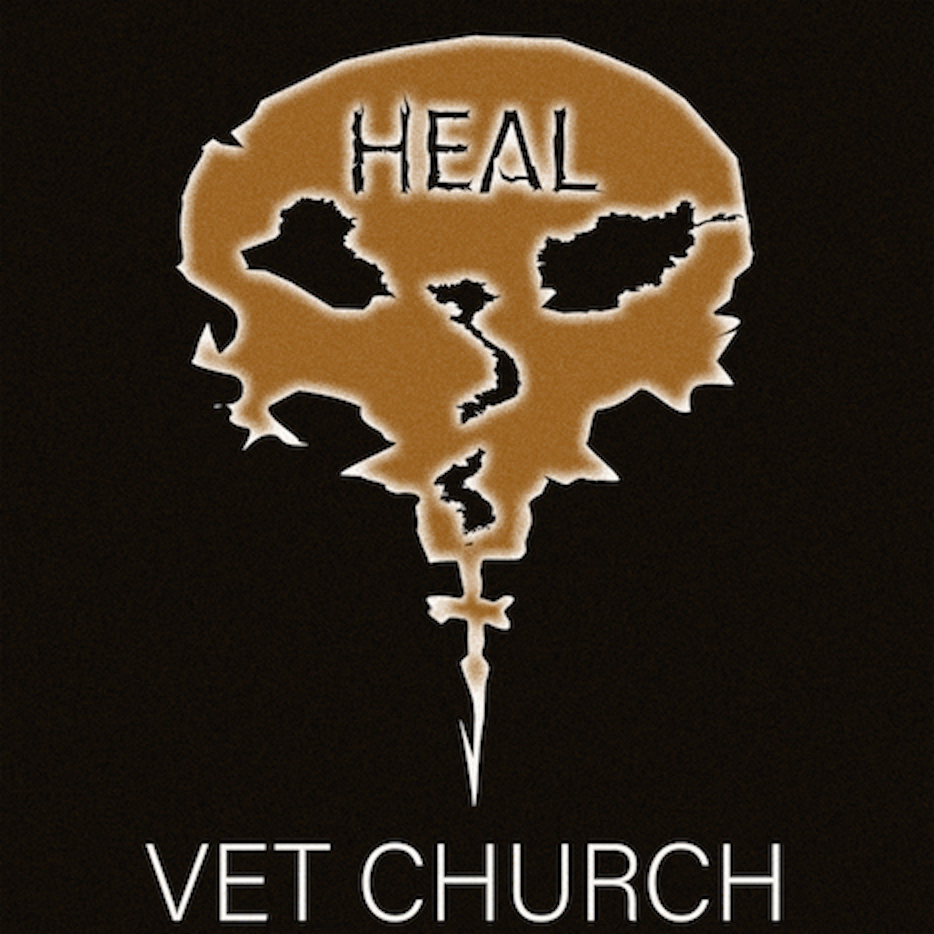 Experience Vet Church online at www.vetchurch.com or on Facebook.
Listen to the podcast
at https://vetchurch.podbean.com/
---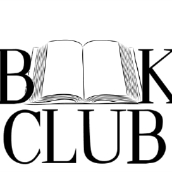 Watch Bulletin Board for the Book of the Month and Meeting Date. We welcome those from the community who love a good read!