Calvin Worship Grant
Our congregation was a 2014-2015 recipient of a
Vital Worship Grant
from the Calvin Institute of Christian Worship
to create a template for developing multisensory celebrations of the Eucharist
during each season of the liturgical year and
collaborate with worship leaders to coordinate music and visual art with lectionary texts.
We began this journey along with 31 religious organizations across the United States and Canada who were awarded grants for June 2014 to June 2015.
We began this journey together, recognizing the participation of each and every one of us is vital to the success of this experience.
Click here to learn more about
the Vital Worship Grants Program at the Calvin Institute of Christian Worship.
This program was made possible through a Vital Worship Grant
from the Calvin Institute of Christian Worship, Grand Rapids, Michigan,
with funds provided by Lilly Endowment, Inc.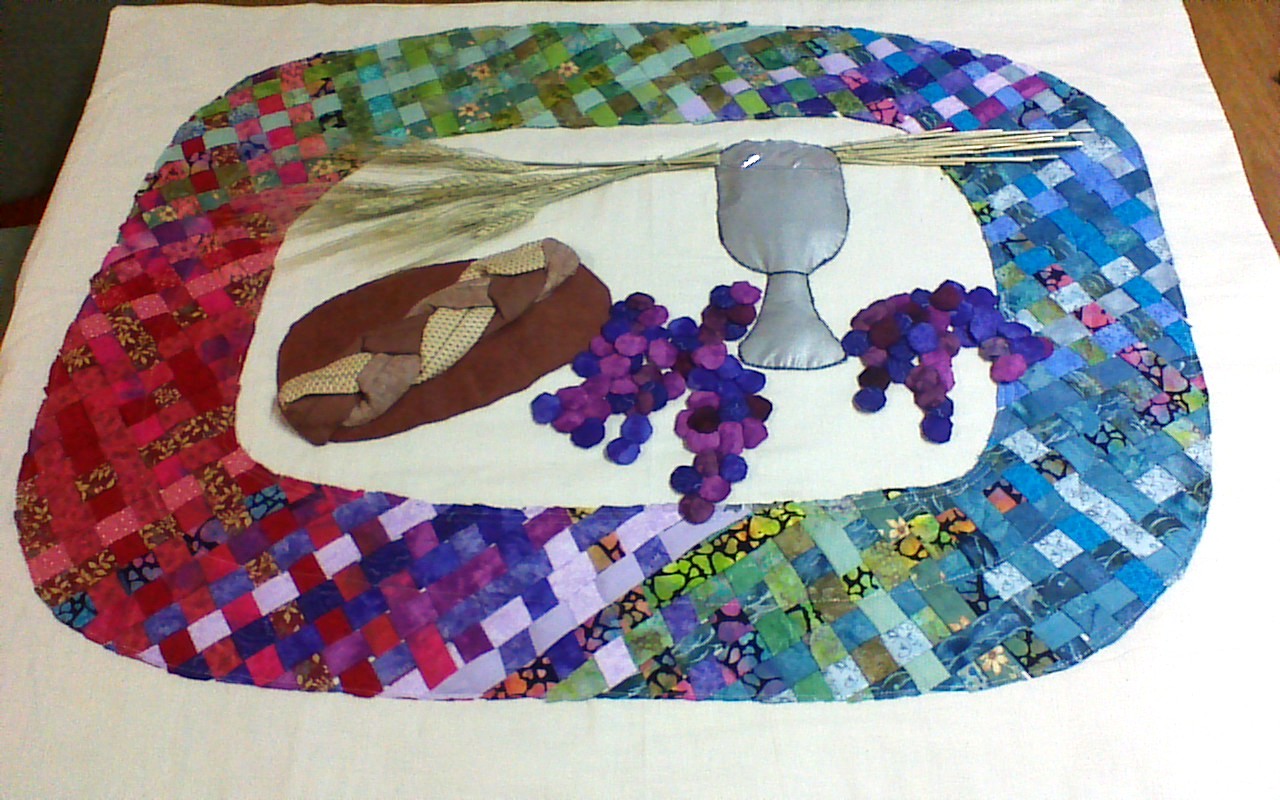 We created a logo to use throughout our project year. The print logo was converted into a fabric banner that now hangs at the front of our worship space. It symbolizes the way the liturgical calendar and colors are inter-woven in our worship. The symbols of the Eucharist have been placed in the center of the woven border.
The slideshow below will show you some of the steps in the banner making process.