Our Office Manager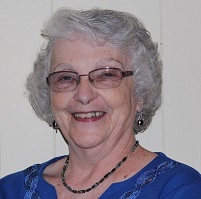 A native of Minneapolis, Minnesota who lived and worked in the Lehigh Valley of Pennsylvania for more than 40 years,
Vicky Horn brings her gifts of organization and administration to the church office. Phone, or stop by the church office (located in the Parish House), any Tuesday and you will find her preparing the weekly Worship Bulletin, the weekly newsletter, The Bulletin Board, and a multitude of other tasks.
Vicky and her husband Carl retired to DeLand and now reside in Orange City. They have a blended family of five children, twelve grandchildren and four great-grandchildren who are scattered from the San Francisco Bay area of California to New York , Pennsylvania and Tennessee.