No Kid Hungry
Food4Kids 2020
Outside the Gates Food Pantry
Outside the Gates Food Pantry, a ministry to the community at Lake Helen United Methodist Church, will be providing a kid bag of food staples to stretch family meals. They will also provide kid-friendly snacks.
If you can help, they can use donations of the items below for families in need.
üPeanut Butter
üJelly
üBoxes of Mac & cheese
üPackages of snack cracker packets, peanut butter or cheese filled
üGranola bars – any flavor, 6 or 8 per box
üCanned Ravioli or Spaghetti O's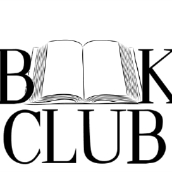 Watch Bulletin Board for the Book of the Month and Meeting Date. We welcome those from the community who love a good read!