November 2 from 10 am to 2 pm
Handmade items of all kinds, just in time for
holiday giving!
No Kid Hungry
Food4Kids 2019
Outside the Gates Food Pantry
Outside the Gates Food Pantry, a ministry to the community at Lake Helen United Methodist Church, will be providing a kid bag of food staples to stretch family meals. They will also provide kid-friendly snacks.
If you can help, they can use donations of the items below for June, July and August. During the month of May, please place your donation(s) on the Mission Table in the front of the sanctuary
üPeanut Butter
üJelly
üBoxes of Mac & cheese
üPackages of snack cracker packets, peanut butter or cheese filled
üGranola bars – any flavor, 6 or 8 per box
üCanned Ravioli or Spaghetti O's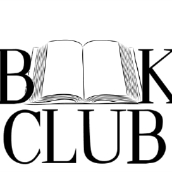 Watch Bulletin Board for the Book of the Month and Meeting Date. We welcome those from the community who love a good read!